Our Clients
Previous Clients
Boscolo Tours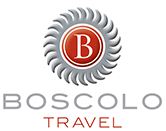 Boscolo Tours is one of Europe's best established tour operators renowned for its hospitality and high level of client and customer service. Boscolo offers over 55,000 hotels, tours and excursions, scheduled and low cost flights both to consumers and to the travel industry.
Following a consulting project in Rome between September and December 2007, servieres.com was appointed UK & Ireland franchise for Boscolo Tours in early 2008, with overall responsibility for the promotion, marketing and sales of all Boscolo FIT products.
eWaterways
eWaterways is the small ship cruise expert, offering online reservation services for small ships, yachts, canal and deluxe barges cruising along coastal waterways, rivers and canals all over the world. eWaterways offers a wide range of vessels from small ships and luxury yachts, to river.
Servieres Consulting and eWaterways have worked on joint projects, including product procurement, global business development and new markets expansion.